It's still upwards of 100°F here, so I guess I can still talk about the dramas I'm checking out this summer! Even though I was doing a lot of sampling, it looks like I'll be sticking around to watch… everything. Haha.

Woman
Seeing a domestic Oguri Shun made my heart swell… and then shatter into a million pieces. All in the first ten minutes! When Sakamoto Yuji does it, he does it big…
Unfortunately and tragically, I haven't finished his drama from last season ("Saikou no Rikon"). Fortunately for me, I didn't have to wait another year to get a new one! The first episode alone was powerful and emotionally charged; I teared up a little bit, but that's how I do. It's not at all difficult to sympathize with Koharu (Matsushima Hikari who again delivers an incredible performance) and you can really feel everything that she's putting out on the table. Really good stuff, and a lot of familiar and talented actors in this, too.
Two Weeks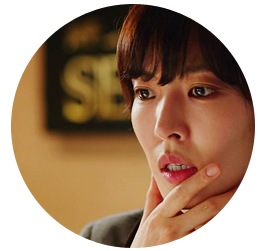 Let's talk about Oh Mi-sook and Park Jae-kyung. The love story. THE LOVE STORY THAT NEVER WAS. The flashback and Jae-kyung's subsequent heartbreak over her death hit me harder than any of the father-daughter stuff I'm supposed to feel for. When Mi-sook said she'd give her life for her? UGGGGHHHHHHH, my heart. I also wish "Two Weeks" had let me build my sympathy for Tae-san rather than manufacturing it in the second episode. He didn't want his daughter and still screamed at In-hye after finding out that she still had the child anyway, and I would have appreciated if they had allowed for him to grow that love and affection for Soo-jin organically. Let a bad guy be bad for once.
Master's Sun
Finally sippin that Hong Sister drank! I like both Gong Hyo-jin's and So Ji-sub's faces, so watching "Master's Sun" was just the reasonable thing to do, honestly. I think Gong-shil is really sunny and adorable, but I just love that Joong-won is so unabashedly ASSY. He looks so devilish that it's actually perfect. I hope that once Joong-won inevitably falls for Gong-shil, she'll yank his silky ascot a bit. And by "a bit", I mean a lot.
Hanzawa Naoki
"If they screw me, I'll screw them back."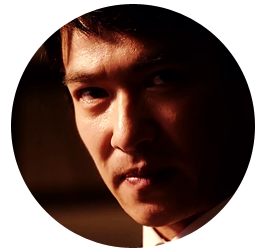 "Okay," was what I said right after finishing the 90 minute premiere. I can always appreciate a finance drama! Unfortunately you're not getting this from any of the channels you know will deliver a certain kind of quality (NHK and WOWOW in particular), so you're bound to find some caricatures/stock characters here and there. Decent start, though!
However, I can't help feeling like I got Beckham'd when it comes to Sakai Masato. His voice is NOT what I was expecting at all! It's not that I wanted Fukuyama Masaharu levels of silky, chocolatey deepness, but I can't even listen to him speak without it throwing me a little. Also noticed that this guy is always looking downward a lot. Are you trying to mask the size of your forehead? That weird-ass part in your hair? And why do you make so many weird faces?
(I'm surprised to see Kagawa Teruyuki in this one, and only mildly displeased that he's at the top level of badness.)
Yamada-kun to Nananin no Majo
Aw, this show is incredibly cute. Very manga-esque in terms of expression and storyline, and surprisingly compelling! Things were wrapped up a little neatly in the first episode and you'd think that the stakes would be a little bit higher since someone did discover their body swapping secret, but it just meant more kisses. Haha. There's a budding chemistry between Yamada and Shiraishi, and it's adorable stuff. This type of drama is right up Yamamoto Yusuke's alley!
Spoilers below.
Completed
I finished "Double Tone" and "I Hear Your Voice", both of which were very special because they were my 100th and 101st completed dramas respectively. Woohoo!
I did not expect to start or enjoy "I Hear Your Voice" as much as I did. I definitely felt like things slowed down considerably once Hye-sung's mother died/the aquarium scene, and even more so once they got that extension. However, the extension did give the writers an opportunity to focus a little more attention on my main girl, the prosecutor princess, SEO DO-YEON. Hye-sung and Do-yeon were like Edgeworth and Phoenix Wright to me, except Edgeworth didn't completely wreck Wright's early life, hahah. Aside from the relationship between Hye-sung and her mother, IHYV really got my heart when all she wanted to do was save her father.
And while it didn't finish as strongly as it started, "Double Tone" is still a very well crafted drama worth watching this season/year. I actually think this was actually a drama about love (familial, budding, lost, warped) marinated in a time-traveling mystery, rather than just a quiet thriller. As I said earlier, you learn to expect a certain kind of drama from stations like NHK, and I'm pleased to say I was not disappointed.